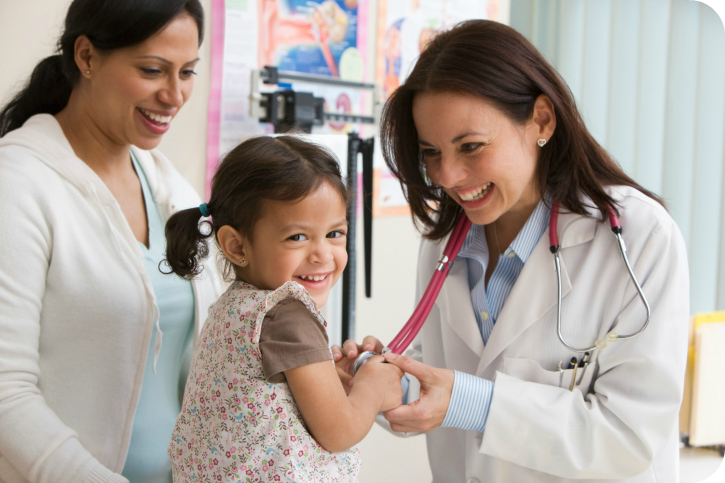 Acacia Network health centers (La Casa De Salud Inc. and Promesa Inc.) want you to get the healthcare you and your family need. Our bilingual primary health care centers, six of which are federally qualified centers (FQHC), serve all patients regardless of their ability to pay.
We accept various types of public insurances such as Medicaid, Medicare, Managed Care plans and private commercial plans. If you do not have insurance, you may qualify for our Sliding Fee Scale Program based on your income and family size. Through our sliding fee scale program, we offer financial discounts to low-income and uninsured patients. Sliding fee patients may also receive discounts on prescriptions drugs and help through our Pharmacy Assistance Program.
We specialize in managing chronic illnesses such as asthma, diabetes, hypertension, Hep-C, HIV, and depression. We prioritize easy access, shorter wait times, and a full integration with behavioral health.
Our staff is extremely dedicated to support each person to achieve a healthy, balanced lifestyle in a patient centered environment. Our integrated health care team will work closely with you to supporthealthier eating, exercise, and taking medications as prescribed.
For more information or to schedule an appointment at any of our Health Care Centers:
(718) 684-9422
Promesa Inc.
Claremont Family Health Center (FQHC)*
262-4 East 174th Street Bronx, NY 10457
Clay Family Health Center (FQHC)*
1776 Clay Avenue Bronx, NY 10457
Park Avenue Family Health Center (FQHC)*
4196 Clay Avenue Bronx, NY 10457
Westchester Avenue Family Health Center
915 Westchester Avenue Bronx, NY 10459
LCDS Inc.
La Casa de Salud (FQHC)
966 Prospect Avenue Bronx, NY 10459
Ramón Vélez Health Care Center (FQHC)
754 East 151st Street Bronx, NY 10455
Casa Maria Community Health Center (FQHC)
324 East 149th Street Bronx, NY 10451
* Member of

Fully Integrated Primary Care Right In Your Neighborhood

· Primary Adult Health Care
· Pediatric Health Care
· Women's Health
· Chronic Disease Management
· Podiatry (Foot Care)
· Dental
· Pain Management
· Mental Health
· Psychiatry and Treatment
· Information/Health Education
· Medical Insurance Application and Assistance
· Case Management
· Nutrition
· Gastroenterology